Buy the Book Here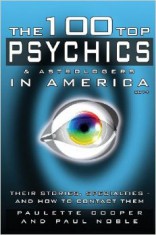 Dave Navarro's Spread TV:
Clairvoyant on Dave's New Girl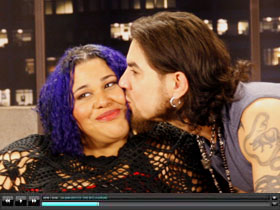 VH1: The Cho Show
Vaginal Exorcism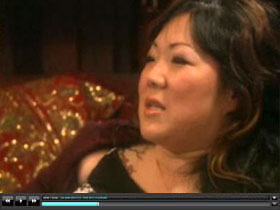 Dave Navarro's Spread TV:
Todd Newman Gets a Reading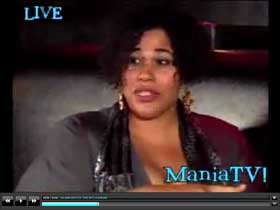 Dave Navarro's Spread TV:
Psychic Amazing Prediction on Phil Spector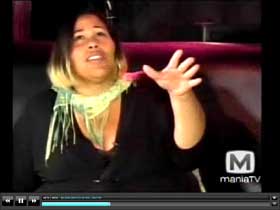 Dave Navarro's Spread TV:
Psychic Brain Waves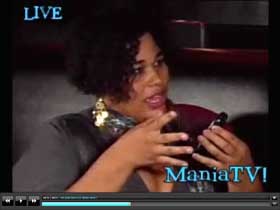 as seen and heard on...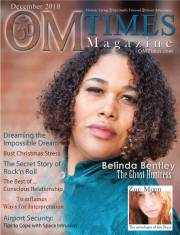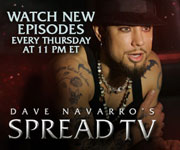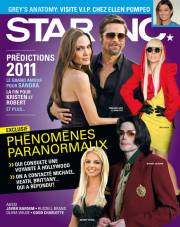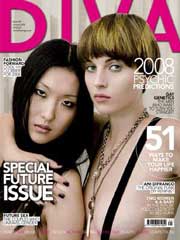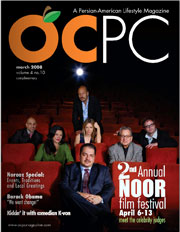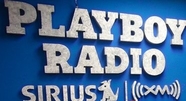 ...and a whole lot more

Psychic Readings
& Theta Healer
As seen on TV

Your personal romantic Intuitive
an advisory service


Ask@BlackwellPsychic.com
LIVE CALL

"Discover the personal intuitive, that will help you unleash your 'inner God/Goddess', and find the passion you deeply desire!"


Soul Mate Teleclass: Click Here

"She is no doubt one of the best psychics." Celia Bian
Virtual Office Hours
Monday - Friday 11am-7pm
Saturday Closed - Sunday Closed Ask@Blackwellpsychic.com

Toll Free: 1.877.547.7924
Local: (818) 639-9405

SKYPE READINGS WORLDWIDE



Services and Readings
This extraordinary psychic stays positive to find ways to help out clients out of negative situations. If a spirit connects with the client during a reading information may come through like names, initials, specific clothes, jewelry, vacations, intimate conversations had with the deceased, or something the spirit heard you say last week! Each reading is different and experiences vary depending on clients openness, belief system, fears, understanding and energy level ie...depressed etc. This is not a substitute for legal, mental, financial or medical help! These are suggestion and client take responsibility for how they interpret the information. Psychic, Psychic Medium, Tarot, Reiki and Theta Healings, Group Healings and Past Lives are the services offered here.
What to expect
Name change: over the course of a few months you'll see a name change happening with this business Belinda Bentley is the Blackwell Psychic and you can call her Adrien, why? Numerology! Makes perfect sense for this mystical business to use occult and esoteric means to find the perfect name. The name change has been profound in amazing ways, which has been share on the radio with fans and listeners. Though numerology wasn't understood, it quickly started working and the study of numerology quickly followed - Pythagorean and Chaldean numerology. With the help of the Kabalarians a new name was founded. The changes have been so major that her relaying the stories and sharing them with others has motivated well known personalities and everyday folks to begin researching their name-numerology and finding out if it is a match for them; why they have the successes they do and get a closer look at what struggles comes with their names and birth-dates. It is one of those things that can not be completely understood until you experience it. It can effect your health, how people see you, how they relate to you, your romantic and love relationships and your career. Look our parents did the best they could, they named us without being able to see into the future. That thought that we can change our own names and fit it to what we want to accomplish in life, for our spiritual growth and for our health, is utterly profound, you can own your own life. It's a beautiful thing. Letters are very much like the keys of a key board. Some keys together make beautiful sounds while others hurt to listen to. Our names can have that same effect including energetically. Are you in harmony, or discord? Find out today!

Pay for the time you'd like and you'll be contacted by someone via email, or you can call or email to set up your appointment. With email you will get the quickest response. Expect a respond between 2 - 72 hours, depending on how busy we are, excluding holidays and personal days and day offices are closed. Once the readings is set, make sure your phone will accept private calls. As you will be called by a private number. Please have your questions ready and prepared to ask. During the reading you will get to ask your questions and the psychic will see if there is any information from spirit, or that she sees psychically. This information will come before or after the Q&A. Many times she will connect right away and you'll find all of your answers, answered before you had a chance to ask. Other times she can connect directly to your question to answer them in detail. If you have nothing going on in your life at present moment don't expect a psychic to see much. You can't expect a psychic to see what's not there. If there is soon to be a lot of movement in your life then the psychic can see that. But we all have down periods, where it's time to rest and not much excitement is happening or will happen in the near future. Your personal psychic here is a direct psychic. That means she connects directly with your energies or the energies of the high-self to get answers. She is clairvoyant, clairaudient and doesn't need tools, from time to time she will use Tarot cards, intuitive astrology and numerology to gather more in depth information about you. "The more one knows about themselves, the easier it is to fulfill a destiny," says this amazing psychic. So she will help you understand yourself in the best possible ways.

Are in-person readings better than phone readings?

In-person readings are very limited as I travel a lot. I have clients around the globe from the UK, Canada, Australia, Sweden, and many other places and we connect via phone or Skype. I actually find a phone reading more accurate. Many people think in-person is more accurate, but I am not sure what they are basing that on. Maybe a cordless/wireless phone vs. a land line phone idea? The way it works; I read energy. Energy is not seen with the naked eye, but with eyes closed, or in the mind. When I see the person, I do the normal human thing which is to get a first impression; to size them up and look at body language, which isn't psychic at all! So then this human feeling is mixed and mingled with psychic stuff. That can dilute a reading. Over the phone is pure energy. Nothing there to read into, but the facts of the situation and your voice vibration which is all true energy beyond human interpretation. Therefore phone readings are actually more accurate. Psychic readings are not physical they are spiritual! They transcend time and space and physical matter.

Theta Healing Services

What is Theta Healing
Learn more about Theta Healing here at www.thetahealing.com
ThetaHealing®
ThetaHealing® FAQ
Theta healing can be done via phone, Skype or in-person. It isn't hindered by time, space or physical matter. Theta healing is open to all. Issues that people work on range from love, sex, relationships, behavior issues, work, career, money, destiny, life purpose, health, mental health, help with exams, and preparing for life changes.
Testimonial
"I have been getting psychic readings from her for over 9 years and her accuracy always amazes me. Lately I have been having issues with my business and money. I have felt blocked and unmotivated and no matter what I do nothing seems to help! I called her for a reading, but she suggested Theta Healing. ...less then 48 hours later a new client called me to sign himself and his son up for every event I am doing in December. He gave me a credit card and had me charge $5000. I have never in almost a decade had a client do this. Thank you! Thank you Adrien." Anonymous Client

Soul Mates Love and Sex

"Remember without sex you wouldn't exist...it is the essence of our species and it needs care and respect." - Adrien Blackwell A sex psychic is a psychic who helps clients with sexual issues, gay, lesbian and straight people find answers and guidance here. Spectrophila - sex with or attraction to spirits. Paranormal sex cases - Incubus and Succubus situations, many people are silent when it comes to these types of hauntings. Whether it's, exciting, fun or forced and degrading it can have a traumatic impact if the person doesn't know what's going on or has no one to talk with. Many people experience cases like the Entity (movie). It was a real life case, that is claimed to have some of the most compelling evidence to-date. During the process of reading a persons mind, body and spirit to help guide them to a happier, fuller future this psychic realized that something was amiss. Sexuality is directly in the center of the mind, body and spirit triangle and Belinda has added this aspect to her readings to serve the whole person and not just the part that society deems acceptable. Being a direct psychic she needs no tools to connect, but she has the skill to use the Tarot, tea leaves, palmistry and other methods if extra information is needed during a reading. Or she'll use this method for added fun during psychic parties.

Media Contact Publicist

Rita Wilson-White
ConsciousPublicity@gmail.com
1.818.741.1244

Legal Disclaimer:
By purchasing a reading reading you are agreeing to this legal disclaimer. No refunds. All sales are final unless otherwise stated. All prices are for phone readings only, unless website states a price for in-person readings. This service is provided for entertainment purposes only, and no guarantees are implied or stated. You must be 18 years or older to purchase a reading, and minors must be accompanied by guardian to receive readings and or healings. Psychic reading and Healing sessions are not a substitute for professional, legal, financial, medical, or psychiatric advice or care. Please seek the advice of a trained Medical Doctor about any health concerns. Any decision you make, because of a reading you do so of your own free will. You release all psychics that are apart of this site, Adrien Blackwell and Belinda Bentley www.blackwellpsychic.com and BelindaBentley.com of any and all liability resulting from use or misuse of information attained from this site. You release Belinda Bentley of all liability resulting from information received by anyone on this site for any reason. Readings are subject to the client's interpretation.

Los Angeles, CA. Los Angeles Psychic, Morocco Psychic, Moscow Psychic, New York Psychic, Australia Psychic, Melbourne, Sydney Psychic, Canadian Psychic.
Available via phone or Skype in all areas. Adrien Love Blackwell. 92276 (760) Rancho Mirage (649) Indian Wells area on appointment bases only. Belinda Bentley is featured as "The Top 100 Psychics and Astrologers in America 2014!" Book your appointment today! Limited Reading Available. Temporarily taking on new clients. */